400G QSFP-DD SR8 850nm 100m Transceiver
ATOP 400G SR8 QSFP-DD transceiver is high-quality 400G SR8 module designed for use in 400 Gigabit Ethernet links over multimode fiber. It enables a dense-port and high-throughput solution with its compact size and low power consumption. It can be used in various network applications, such as Internet protocol switches and routers. The maximum transmission distance is 100m on OM4 MMF. It is fully compliant with QSFP-DD MSA. Digital diagnostics functions are available via the I2C interface, as specified by the QSFP-DD MSA.

With integrated drivers, 400G QSFP-DD SR8 minimizes the IC count, allowing the optical chip to be positioned further from high-temperature, high-power ICs. This ensures that the optical chip can be up to 33.56mm away from the DSP center, reducing the LD chip temperature by 10-20 degrees during extended use in high-temperature conditions. This not only guarantees a longer service life but also enhances the reliability of optical chips and 400G QSFP-DD SR8 optical transceivers.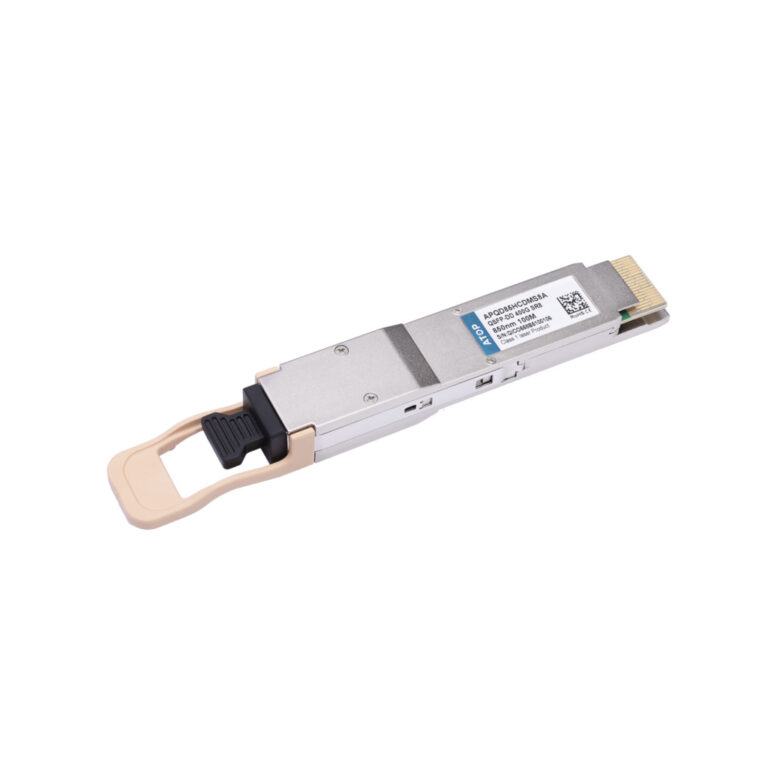 For 400 Gb/s Ethernet Application
Proprietary Interconnections
Want to know more? Fill out the form and receive a quote