25G DWDM Tunable SFP28 15km Transceiver
ATOP 25G DWDM Tunable SFP28 transceiver is a high-performance, 25G DWDM tunable module for duplex optical data communications, supporting 48 channels (191.3~196.0THz) wavelength adjustment with 100GHz channel spacing. This SFP28 DWDM module is designed for use in 28Gb/s links up to 15KM of G.652 single mode fiber.

Featured with a high-performance transmitter of DBR+SOA+MZ and high sensitivity APD receiver, this transceiver is well suited for 5G front-haul and back-haul network, data center core network and enterprise campus network. Digital diagnostics functions are available via an I2C interface, as specified by SFF-8472 and SFF-8402. It has built-in clock and data recovery (CDR).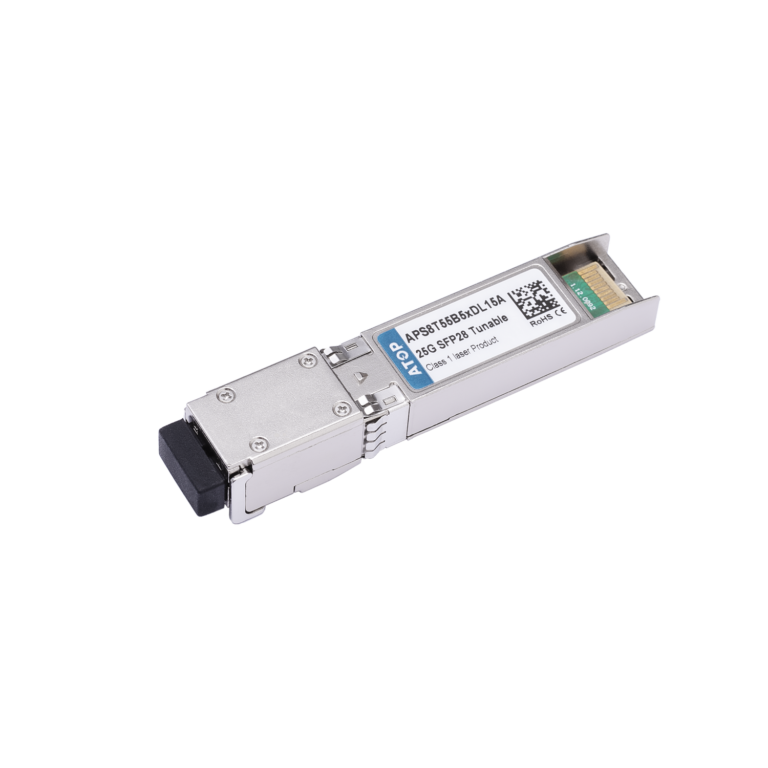 25G DWDM Tunable SFP28 15km Transceiver
-13dBm/-19dBm(with fiber)
Want to know more? Fill out the form and receive a quote